(Video) "How to live with a procrastinating spouse"
---
---
For some crazy reason, God allows two people with opposite ways of doing things to get married.  Then he tells us to become one.   Well, that's the fun part. LOL  But, then we have to learn to live together.   Forever!   If your spouse is a procrastinator, I totally get the frustration you might be looking at right now.  Deadlines need to be kept and appointments need to be made.   You keep trying to fix him, encourage him, threaten him, and push him out of his habit of procrastinating.  But, what do you do when NOTHING you do can stop your spouse from procrastinating?   So let me share with you "How to live with a procrastinating spouse".
Check out this quick video where I briefly discussed my struggle.
1.  YOU can't fix him.
It took me YEARS to realize I couldn't fix this problem.   And most importantly, it WASN'T my job to fix him.   There were even times when I would clearly hear God say "Who said he needs to be fixed?  You?"  Whoa.   Well if that isn't a swift kick of reality.   Just because I am always on 10 and running all over the place, that doesn't mean that there is anything wrong with him.   
Now, if his procrastination is a problem, you can get better results if you allow God to do what needs to be done in him.   Trust me.  God has a way of getting our attention.  Even his hard-headed children.  Yes, unfortunately, sometimes it takes a couple of natural consequences for them to wake up and realized they can't just wait until the last minute to do things.   But, that still isn't your responsibility.
Be aware that he might be struggling with procrastination because of childhood hurts, fear, anxiety, depression, self-doubt, etc., etc.   These are all issues that motivate and/or hinder us as an adult.   These are issues that need to be addressed, but, you have to allow God to lead you.   If God wants you involved in your husband's healing, He will tell you what, how, and when to say something.
If God doesn't give you directions to get involved, remember It's your job to give your husband to God.  Pray for him daily and encourage him as he continues to grow.
2.  Don't be critical.
You will not get the desired results if you criticize your husband every time he procrastinates.  It will most likely make him procrastinate even more or shut down.
3.   Is it really that serious?
You need to decide if your concern is really something serious.   For example, I use to get soooo upset with my husband because he was always late for EVERYTHING.   It drove me insane because I like to arrive early for everything.  I would fuss, he would move slower.   I would fuss some more and I promise it felt like he would stop moving and just stand still.  LOL
So I finally got to the point where I realized we don't have to ride together.   Simple as that.  Problem solved.   If he missed half the movie, oh well.  That's his loss.
Now on to more serious issues like paying bills and managing money.   Basically, anything that involves a major deadline that will negatively affect the rest of the family, I take responsibility for.   Why?  I don't have time for a headache.   We agreed that I would take care of the things that are serious and must be taken care of in a timely manner.
4.  Create a plan together.  
Most men do not like being bossed around.   They don't want you to act like their mother.  I know, I know.   "Then he needs to stop acting like one of the kids."   Honey, you are fighting an uphill battle if you want to spend the rest of your life telling a grown man what to do.
My suggestion is to take baby steps and plan together.   If there is a specific area that really concerns you, ask if he would like to sit down and come up with a plan to help him.  Make sure he feels like he is a part of the plan and steps he will take in not procrastinating.  If he helps create the plan, the chances are greater that he will implement the plan.
5.  Tell him how it makes you feel.  
When I am excited about going someplace and my husband is taking his time and making us late, it hurt my feelings.   Unfortunately, I would show these feelings like anger and frustration.   But, the root of it all is I felt like I wasn't important to him.  Once I "calmly" told him I felt unimportant to him, he affirmed his feelings for me and confirmed his procrastination has nothing to do with me.
Sometimes we take their procrastination as a direct declaration of your significance.  It isn't.   It normally has nothing to do with us and everything to do with them.
That's why it is very important that you give your husband to God.  Allow God to do the major work on your husband.  Completely trust that God knows exactly what he is doing.   Ask God for patience and strength to be the loving wife he needs you to be.  Encourage your husband as he continues to grow.   Even if the steps are extremely small, encourage him.   Small steps forward are always better than no steps!  Be encouraged, my sister.  God's got this!
****For a limited time only, I am offering a FREE 5 Day Wifey Challenge. 💗
You will learn:
– how to reconnect with your husband
– what to do with his flaws that drive you crazy
– how to handle those days when you feel like divorce is the only option
– how to create an environment that your husband runs home to every day
Enter your name and email address for instant access.
5 Days of Marriage Bliss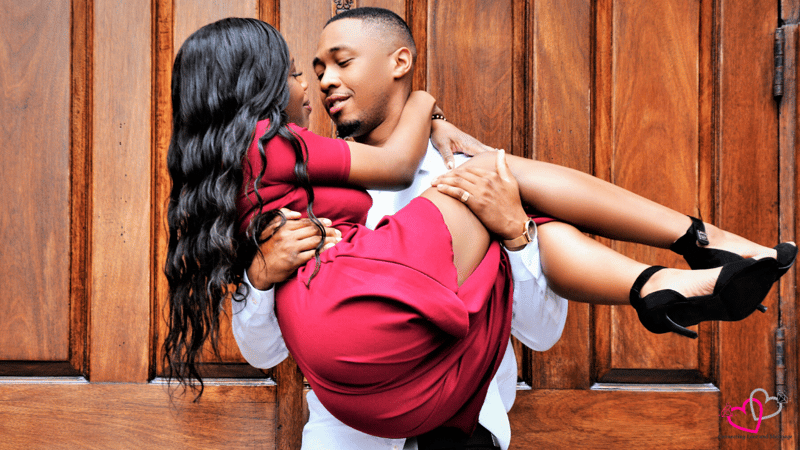 This course will teach you how to overcome obstacles and daily struggles in marriage by shifting your mindset, allowing God to reinforce you and building your marriage support system. You will receive:
Daily lessons
Scriptures targeting areas of marriage empowerment.
Your personalized marriage affirmation.
Actionable steps you can take now to begin creating your support system.


After completing this challenge, you will:
1. Have a personalized formula for enjoying your marriage even when times get tough!
2. Know what to do when you want to fix him.
3. Learn the art of creating a fuss free zone.
4. Walk in forgiveness even when holding a grudge feels better.
how to cope with a failing marriage
,
how to diffuse tension in relationships
,
how to learn to trust your husband
,
how to save a marriage on the brink of divorce
,
how to save my marriage alone
,
how to save your marriage alone.
,
how to save your marriage from divorce
,
marriage breakdown what to do
,
marriage in trouble how to fix
,
signs a marriage is ending
,
signs of unhappy marriage
,
signs your marriage is in trouble
,
what to do when you have trust issues
,
when you can't trust your husband
,
why am I so angry at my husband
,
will i ever trust my husband again