5 Ways To Save A Troubled Marriage
---
---
Let's face it.  Building a healthy marriage is work.  You take two people from two different backgrounds, upbringings, set of expectations, and views of marriage and tell them they are now one.  Let's not talk about the baggage of mommy issues, daddy issues, and all my exes issues.    Jam all of that under one roof and it can create a stressful situation.  This tension can eat at the union between two people that once fell in love and said I do.  A tension that makes them question their commitment to their marriage.  But your marriage doesn't have to end.  Here are 5 Ways To Save A Troubled Marriage.
1. Accept that men and women communicate differently.
There were times in my marriage when I was totally convinced that my husband, John, speaks Hebrew.   I promise, I will say something, and his response sounds like a completely different language.  And, forget about when we are struggling with an issue in our life.  Men and women take two different approaches to communicating and resolving.
When men are feeling pressured or stressed, they often go to their internal "bat cave".  This is like a mini vacation for him.   He will seem quiet, withdrawn and reserved.  He might watch tv, play video games or tinker around in the garage.
Women view these as big NO, NO's.  We want to talk until we have a solution to the problem.  We have to talk about how we feel, how this problem affects us and what could possibly happen if we don't solve the problem immediately.  So, what do we do?   We either pressure him to communicate NOW, or we take his "bat cave" moment personal and feel like he is withdrawing from us.   Both of these are the wrong things to do when he goes into his "bat cave".
Avoid poking the bear.  Don't try to pull the bear out.  Forcing him to communicate will only make him withdraw even more.  Instead, give him time to process.  I am a female and do not understand how this bat cave experience works.  lol  But, I've learned to take a step back and allow John to have his time to process.  If you have a good hubby, he will emerge from the "bat cave" with a solution to the problem or at least the ability to brainstorm solutions with you.
2. Accept that you can not control your spouse.
"Lord help me to accept the things I can not control and release them to you!"  This is my daily, hourly, minute by minute prayer.  I can be a control freak at times.  Yes, I tend to be just a little bossy at times.  But, I have to accept that my feeble attempts to control my marriage are just passive aggressive attempts to control my husband.   And I can't.  Or, at least I shouldn't.
You can only control yourself.  Don't try to fix or manipulate your marriage.   If you are experiencing trouble in your marriage, resist pointing the finger at your spouse telling them what they need to do.  Instead, examine your actions.  Ask yourself if you have been behaving in a way that would draw your spouse closer to you.   If not, get it together honey.  Own YOUR behavior and make modifications where they are needed.
3. Refuse to live like roommates.
After years of experiencing the highs and lows of marriage, it can be easy to fall into the monotony of living like roommates.  Fight this!  If you don't it will take you and your spouse down a dark and lonely road.  Keep the magic alive in your marriage.  Do whatever it takes to reignite sparks.  Remember you are MARRIED.  Send him a NICE picture.  Schedule date night.  Schedule sex if you have to.  Put the kids to bed early and cuddle while watching a movie.  Feel him a bowl of strawberries.  Call him during the day just to say you miss him.  Roleplay.  The list goes on an on.  Your main goal is to fight the urge to settle into a lifestyle of roommates instead of husband and wife.
4. Choose your words wisely.
If you haven't noticed by now, I have a VERY strong personality.  I can dominate a conversation and tend to not mince my words.  As I have gotten older, I've learned that some of my words not only needed to be minced….they needed to be eliminated.
You have to speak to your spouse in a way that will draw him closer to you.  Not send him away feeling defeated.  Yes, he will do things that will irritate you.  You will want to shout and tell him to "Man Up!".   He will make you feel as though he deserves a verbal assault.  DON'T DO IT!  Words hurt and once they are thrown, there isn't anything you can do to take them back.  Men might be physically stronger than us, but, they have feelings too.  They have ego's that tend to be delicate at times.  Do you really want to send your husband out into the world with a crushed ego?  Is that really going to help him be the best man he can be for you?  Not at all.
When you are faced with a tough situation that needs to be discussed with your spouse, 1st talk to God and pray about it.  Ask him to give you the words that will lead you two towards a healthy resolve.  Do not open your mouth until you have a peaceful and calm manner to speak to your husband.  Fight the urge to yell or shout.
There are two verses that I think of.
Proverbs 15:1 A gentle answer turns away wrath, But a harsh word stirs up anger.  
Proverbs 16:24 Pleasant words are a honeycomb, Sweet to the soul and healing to the bones.
Choose today to be your husband's honeycomb!
5. Cling to God.
If you don't resist it, God will use your marriage to mature you.  He will use your marriage to show you areas in your life that need to grow.  It has nothing to do with your spouse and everything to do with you.  Develop your character and walk with him.  While you are going through this refining process, cling to him.  It can seem scary at times because he will be taking you out of your comfort zone.  But, that is good.  Trust his process and his will.  He knows exactly what you need to get your where he wants you to be.  He will never give you more than you can handle.
If you have experienced heartache during your marriage, give that pain to God.  Don't expect your husband to fix that pain for you.  He doesn't have enough power to fix it.  Only God does.  Give it to God.  Cling to him as you go through the healing process.
**I believe in marriage!  My husband and I have experienced many ups and downs.  But after 16 years of marriage and 4 children, we know without a shadow of a doubt, that marriages can be restored.  If you are currently struggling in your marriage, I would love to support you, your spouse, and your marriage with prayer.  Your information is always confidential and enters into a judgment-free zone.  Fill out the form below and I will begin interceding for your marriage.
[wpforms id="143169″ title="false" description="false"]
5 Days of Marriage Bliss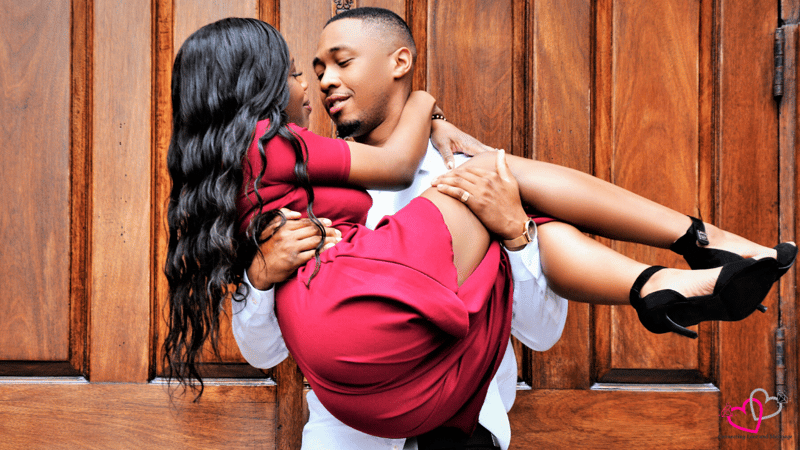 This course will teach you how to overcome obstacles and daily struggles in marriage by shifting your mindset, allowing God to reinforce you and building your marriage support system. You will receive:
Daily lessons
Scriptures targeting areas of marriage empowerment.
Your personalized marriage affirmation.
Actionable steps you can take now to begin creating your support system.


After completing this challenge, you will:
1. Have a personalized formula for enjoying your marriage even when times get tough!
2. Know what to do when you want to fix him.
3. Learn the art of creating a fuss free zone.
4. Walk in forgiveness even when holding a grudge feels better.
breakthrough
,
don't quit
,
encouragement
,
how to change myself to save my marriage
,
how to cope with a failing marriage
,
how to save a marriage on the brink of divorce
,
how to save my marriage alone
,
how to save your marriage alone.
,
how to save your marriage from divorce
,
marriage breakdown what to do
,
marriage in trouble how to fix
,
save my marriage today
,
signs a marriage is ending
,
signs of unhappy marriage
,
signs your marriage is in trouble